Mechanical engineering
Players in the mechanicalring industry and their subcontractors need top-quality products and services as well as instant response times. thyssenkrupp Materials France therefore makes every effort, as a partner, to meet its customers' requirements by drawing on its internal and external resources.
As this sector has a broad range of requirements, we offer our unique range of standard and more exotic products, most often in the form of bars for the production and construction of certain machines and for plant engineering.
Your requirements, our solutions:
Unalloyed carbon steels, stainless steels, aluminum alloys and copper are the main products consumed in the Mechanical industry. Raw or processed, we will have an answer to each of your applications.
Unalloyed carbon steels, stainless steels, aluminium and copper alloys are the main materials used in machine manufacture. We can meet all your requirements with either raw or processed metals.
Our steels for the mechanical engineering sector are mainly used to manufacture parts that must withstand major stresses and exhibit exceptional mechanical properties. As such, they are ideal for producing axles, cams, sprockets and other transmission components.
Mechanical Steels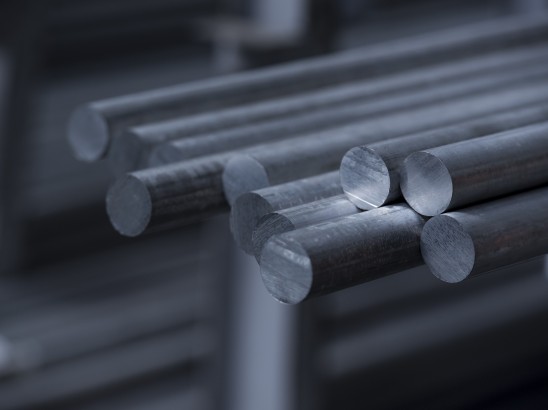 Aluminium and copper alloys are widely used in mechanical engineering applications in the form of sheets and bars. By using aluminium, an exceptional metal that exhibits a very high level of mechanical strength as well as being light and corrosion-resistant, both inertia and production times can be reduced.
Aluminium
Our thermoplastics are resistant to numerous chemical agents and to impacts, making them ideal for parts subject to wear and high mechanical stress, such as pulleys and structural components.
Thermoplastics
Due to their mechanical properties and chemical compositions, our stainless steels are able to withstand even the most corrosive environments. That way, end users can be certain that their end products will last.
Our unique range of martensitic steels will enhance your machine components, shafts and pistons.
Stainless steels